At Kodiak Custom Masonry we strive to provide our customers with unprecedented craftsmanship as well as convenience. On most of our projects we can provide all material saving our clients time and hassle. However, our customers are always welcome to supply these items themselves. We promise to give every project, regardless of size, our undivided attention.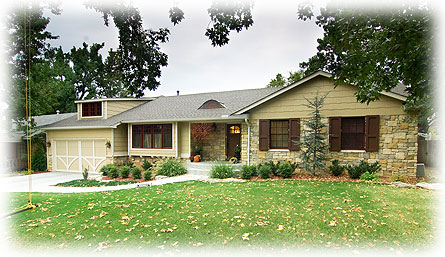 Services
Brick and Stone  Mailboxes              Outdoor Fireplaces
Outdoor Kitchens                             Interior Fireplace Remodels
Brick and Stone Repair
Before you choose an installer
Unfortunately the masonry business is ripe with under-qualified companies. Here are a few ways to ensure your dealing with a reputable company.
Always request insurance certificates– For your safety request general liability and workers comp certificates and make sure they are in the name of the company your dealing with.
Don't accept subcontracting- Many companies, such as landscapers, concrete installers, and even material suppliers now offer masonry installs. When these companies offer masonry installs they generally subcontract the work out to the cheaper installers. In this scenario you have no control over who actually performs the work, this generally comprises quality.  Another concern is if  a dispute happens between your contractor and their subcontractor the result could be a lien on your property even though you have paid your contractor in full. After all you wouldn't hire your auto mechanic to install your new roof, why hire anyone other than a masonry company to do your masonry work.
Don't believe internet reviews- Recently the internet has been flooded with articles and reviews that were written by none other than the company owner themselves. Some go as far as paying to review there own company on contractor directory websites.
Out of state contractors- Another recent problem is out of state contractors migrating to the Tulsa area. We have done many repairs that would normally be covered by warranty, however the contractor knows they are only here temporarily so they refuse to warranty their work. It is very difficult to determine who is from another state,  some of the crews have local telephone numbers ported to their out of state numbers. This way when they leave town they can drop the number along with ties to the low quality work they have done. The best way to determine if the contractor is from another  state contractor is by having them send insurance certificates, most won't have these but if they do check the last part of the policy number -1 at the end means this is there first year. You can always call the carrier and confirm.